Angela White Officially Has The Nicest Tits In Porn
The results are in from the 2023 Pornhub Awards and it's official: Angela White has the nicest tits in porn.
Unlike previous years which have relied on voting, this year the winners are chosen by data from Pornhub. So if you've watched a video on the world's biggest porn site in the last year, you've helped to choose this year's winners.
It wasn't just the award for nicest tits Angela White walked away with. She also scooped the award for best DP performer and favourite collab, meaning she won the most awards this year.
Angela is one of the world's most desirable pornstars. Where can you see more of her?
Dr. Angela White Therapy Scenes On Pure Taboo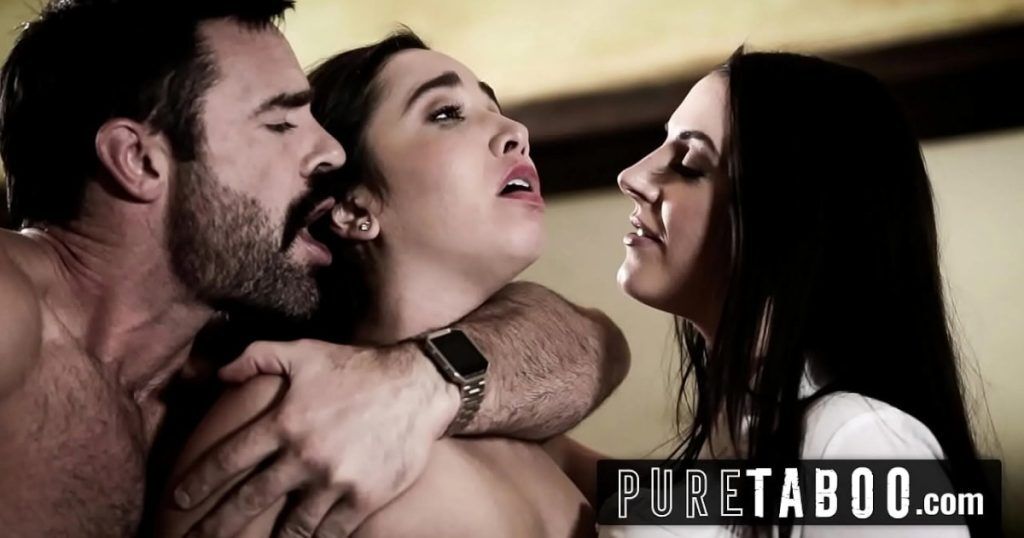 The most searched for porn staring Angela White are her scenes for Pure Taboo.
Her intense and dark performances as a family therapist have got her fans both shocked and drooling for more. Her clients come to her vulnerable and wanting to fix family and body issues and Angela solves them in an unconventional way.
In total, Angela has done 7 scenes for Pure Taboo. Each of them is performed with amazing plot and massive sexual tension. If you're a fan of intense taboo sex and porn with plot, you're going to want to give these a look.
If you want a cheeky discount on Pure Taboo membership, you can get 20% off by entering the code FCX20 when you join.
Mistress Angela White On Brazzers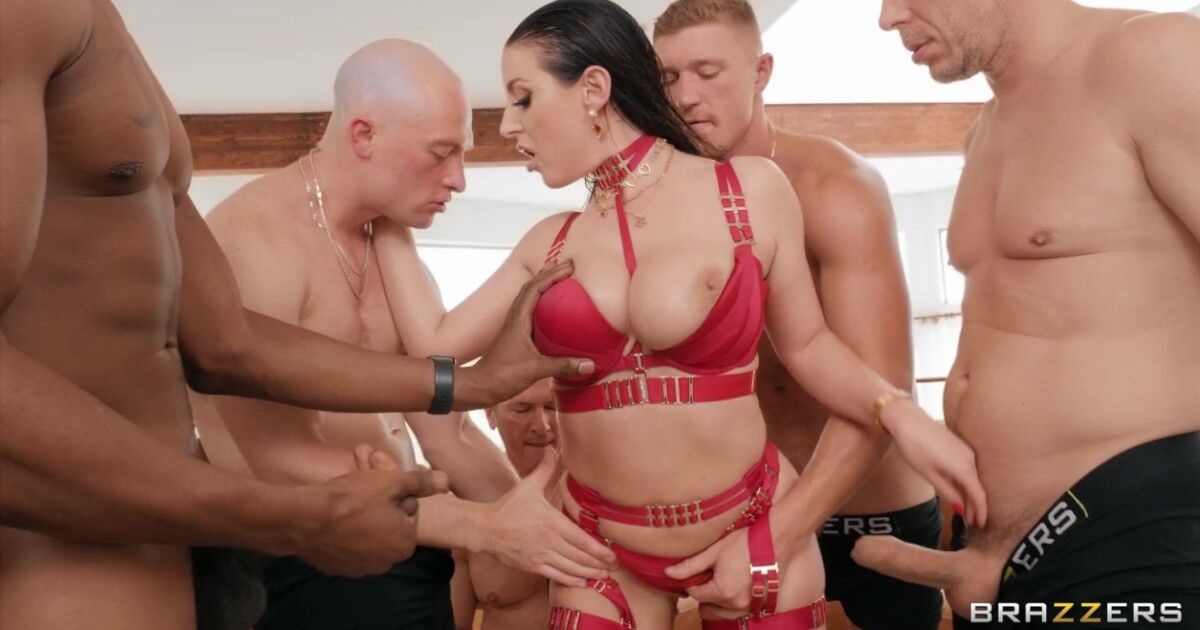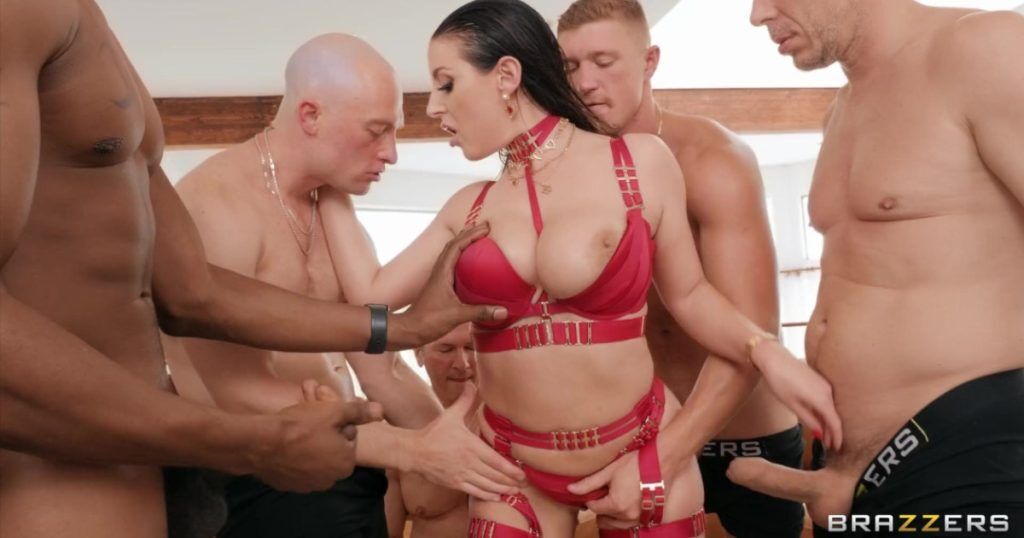 Angela loves BDSM and will take on both dominant and submissive roles in her porn scenes.
At the end of 2021, Brazzers and Angela signed an exclusive content. She celebrated by shooting a gangbang and selected the guys to take part herself. It was important to her to be in control of the whole process.
In most gangbangs, the guys take control and take turns on one girl, but Angela wanted to be the girl who used each man for her pleasure. It's amazing to watch and you should give it a look.
There are 78 scenes starring Angela on the Brazzers website, including threesomes, anal, girl on girl and BDSM. I particularly like her Blowbang scene where she takes complete control of a group of guys and encourages all of them to submit to her and their sexual desires.
The Hottest Tits On OnlyFans
OnlyFans is one of the best ways to get close to a pornstar and get their private content. Angela White's OnlyFans is no exception.
There are 700 videos to unlock and 3,300 pictures, and you'll get access to her hour-long sex session with big cock superstar Dredd. Angela is one of the most popular pornstars on OnlyFans and it's not surprising.
You won't get bored of seeing those incredible GG tits and her OnlyFans updates every day with new content.
You'll also keep track of the glamourous life of one of the hottest and horniest pornstars. Guest appearances are also common, so you'll get to meet plenty of new stars and get to know them too.